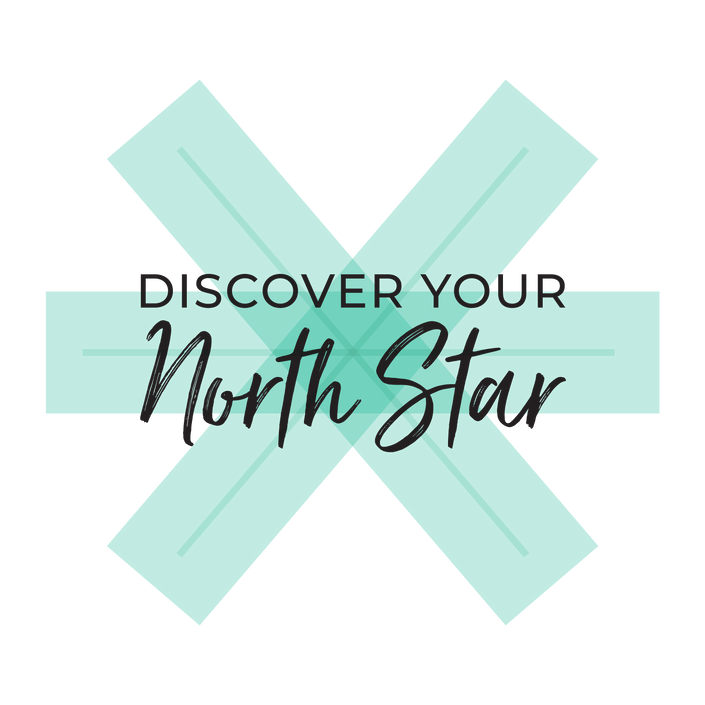 Discover Your North Star
Find Your Purpose, Passion & Priorities
A five-lesson course designed to help you uncover your mission, vision and core values so you can start living the beautiful life you deserve.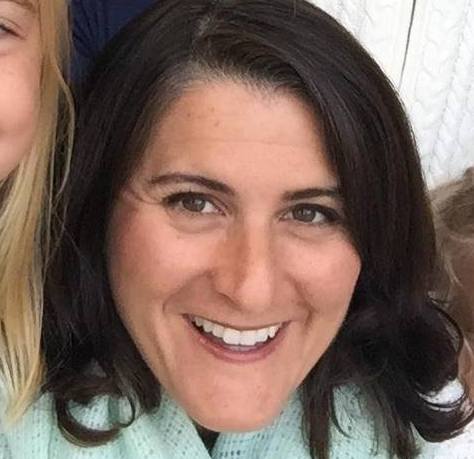 "Life changing. I can literally see what I need to do and how to get there. It's mine for the taking."
- Julie B.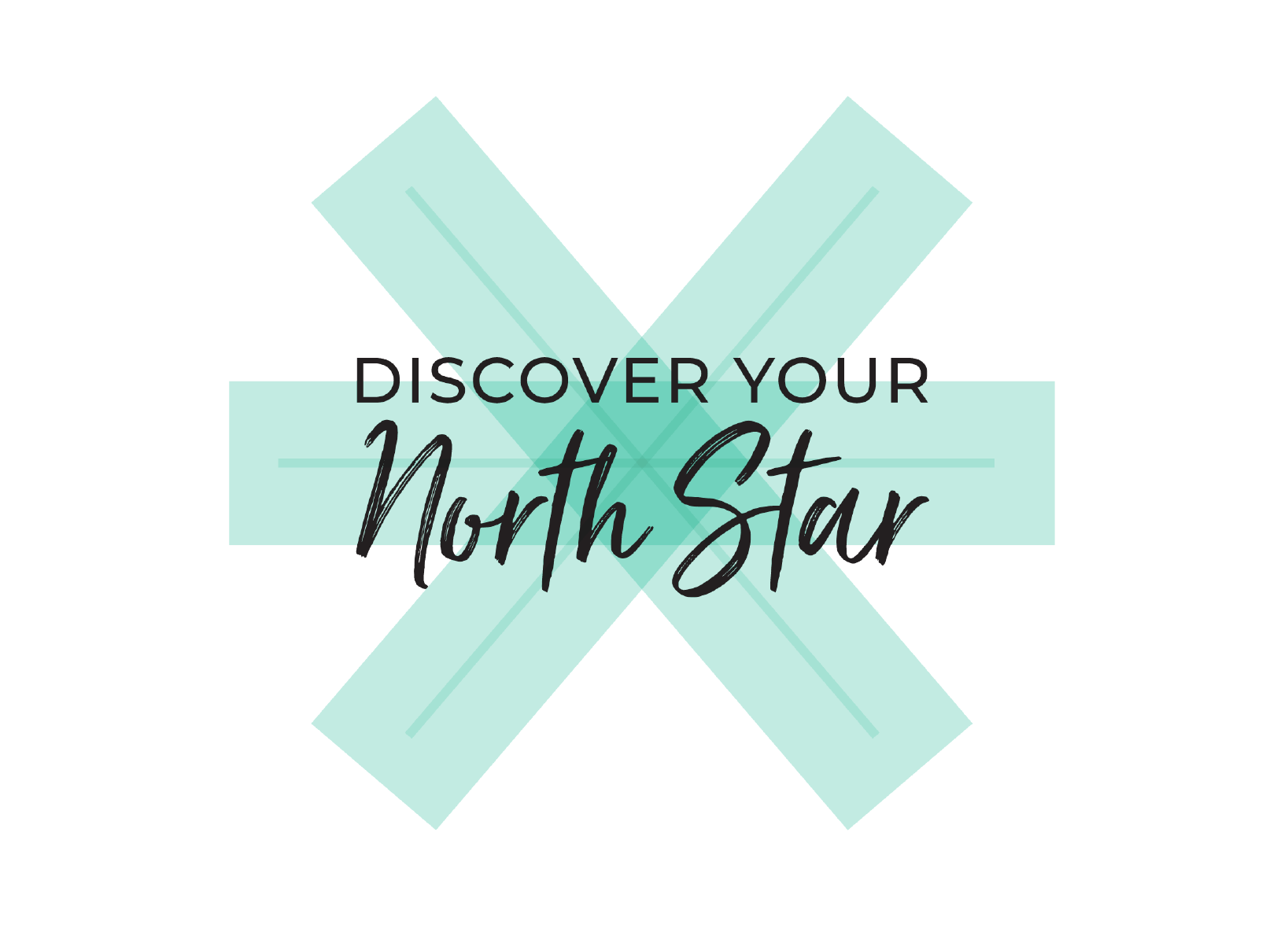 COURSE CURRICULUM

In this course we will: Define your personal core values, visualize and design your ideal day and find your true priorities and purpose - your North Star.

----------------------------------------
LESSON 1: Visualizing Your Ideal Day
Visualization might seem a little "woo-woo" to some, but trust me, it's not. In your first lesson, we'll dive into a visualization exercise that will help you discover exactly what your ideal day looks like - just a regular Tuesday, except it's one that you LOVE waking up to. I will be your guide as you begin creating the foundation of your North Star - your purpose and your passion.
LESSON 2: Designing Your Life Map
In our second lesson, I'll share why your ideal day visualization is scientific and helpful for your journey toward establishing your North Star mission and vision statements. We'll also begin a new activity: The Life Map. This is the roadmap showing you where you've been (including ALL the ups and downs) in order to define where you want to go. Get ready to dive deep into this lesson and learn more about yourself than you thought possible!
LESSON 3: Uncovering Your Priorities
Our choices shape our future, and in this third lesson, we'll be talking about the choices we make every day that can affect the rest of our lives. You'll learn to rethink being "busy" and how your internal locus of control can create the outcomes you WANT. You'll finally understand how to focus in on what's most important to you - your true priorities in life.
LESSON 4: Defining Who You Are
Before Lesson 4, we've been looking back at where you've been and discovering where you want to go. Now, we'll get it all down on paper and begin to take action through creating your mission statement, vision statement and discovering your core values. The result? Knowing exactly what your purpose and passion in life is, and having the roadmap to go after it - even if that means big changes are coming!
LESSON 5: Creating Your North Star
We'll wrap things up in Lesson 5 by making sure you're excited and ready to go after whatever you want for yourself and your life! I'll share REAL mission statements, vision statements and core values from REAL women who have taken the liveWELL Method, so that you're feeling equipped and secure in your own. After completing this lesson, you'll have discovered your North Star, guiding you toward what's truly important to you.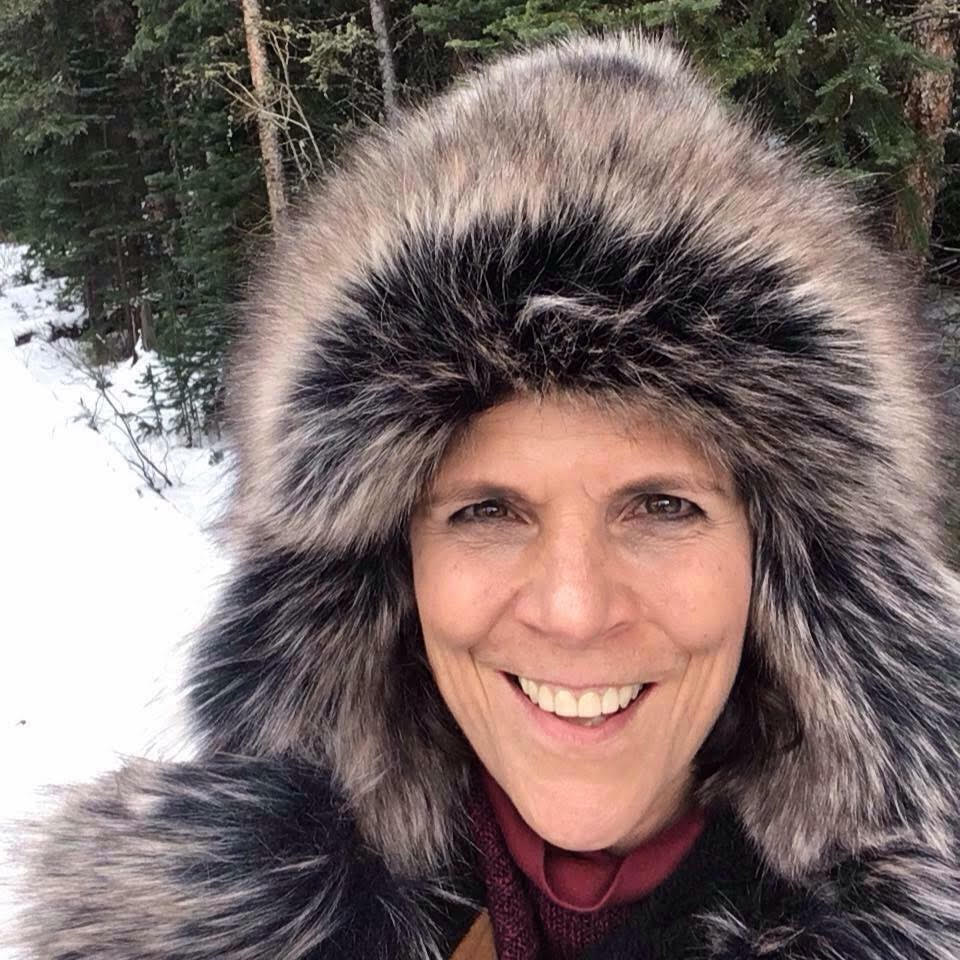 "I'm really letting it sink in that my dreams are possible and through your guidance and my heart's hope, my goals will be fulfilled."
- Deb W.
Your Instructor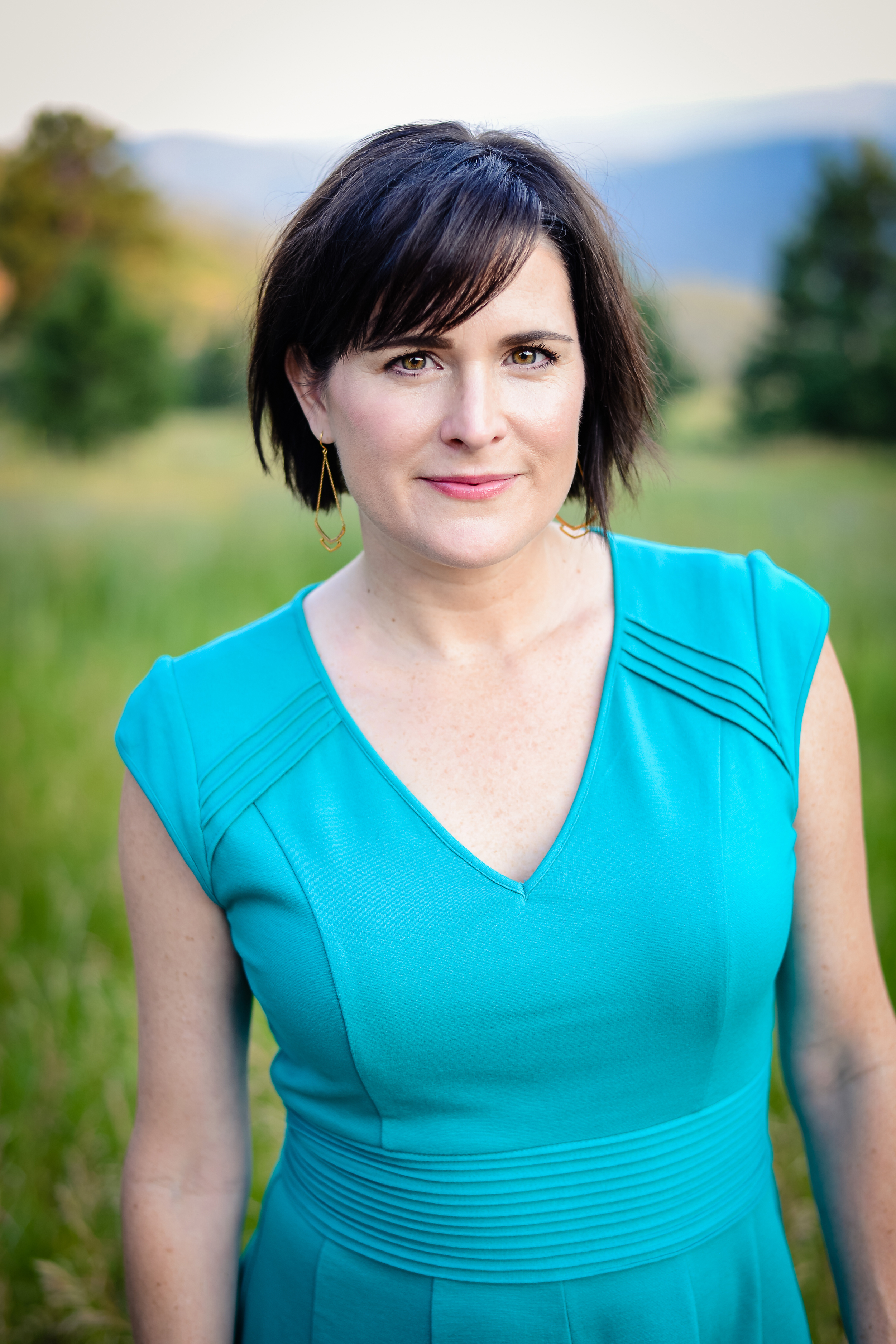 Tonya Dalton is a productivity expert, speaker, founder of inkWELL Press Productivity Co, and author of The Joy of Missing Out - named one of 2019's Top 10 Business Books by Fortune Magazine.
Tonya's goal is to help you use the power of productivity to achieve your dreams and find success in all aspects of your life.

Tonya's messages about business management, productivity, and the pursuit of passion have impacted thousands and inspired her to launch her podcast, Productivity Paradox, which has surpassed more than 1.5 million downloads. Her podcast regularly ranks in the top 50 of all business management podcasts on Apple Podcasts.

Tonya has been featured on Real Simple, Entrepreneur, Inc., Fast Company, Fortune, and HGTV among other places. In 2019, Tonya received the Enterprising Woman of the Year Award and was named North Carolina's Female Entrepreneur to Watch by The Ladders.
Learn more at tonyadalton.com
Uncover your path, purpose & passion to boost your productivity and happiness.
Looking to dive deeper after completing the North Star course?
We offer a discount of $247 on the liveWELL Method Course for all North Star alumni. Since you've completed Module 1 of the liveWELL Method - the North Star course - you can jump right into Module 2!
And YES - if you pre-ordered The Joy of Missing Out, you should have received the North Star course as your BONUS! This means you'll also get the North Star Discount!
Have questions? Send us an email at [email protected] and we'll be glad to help you!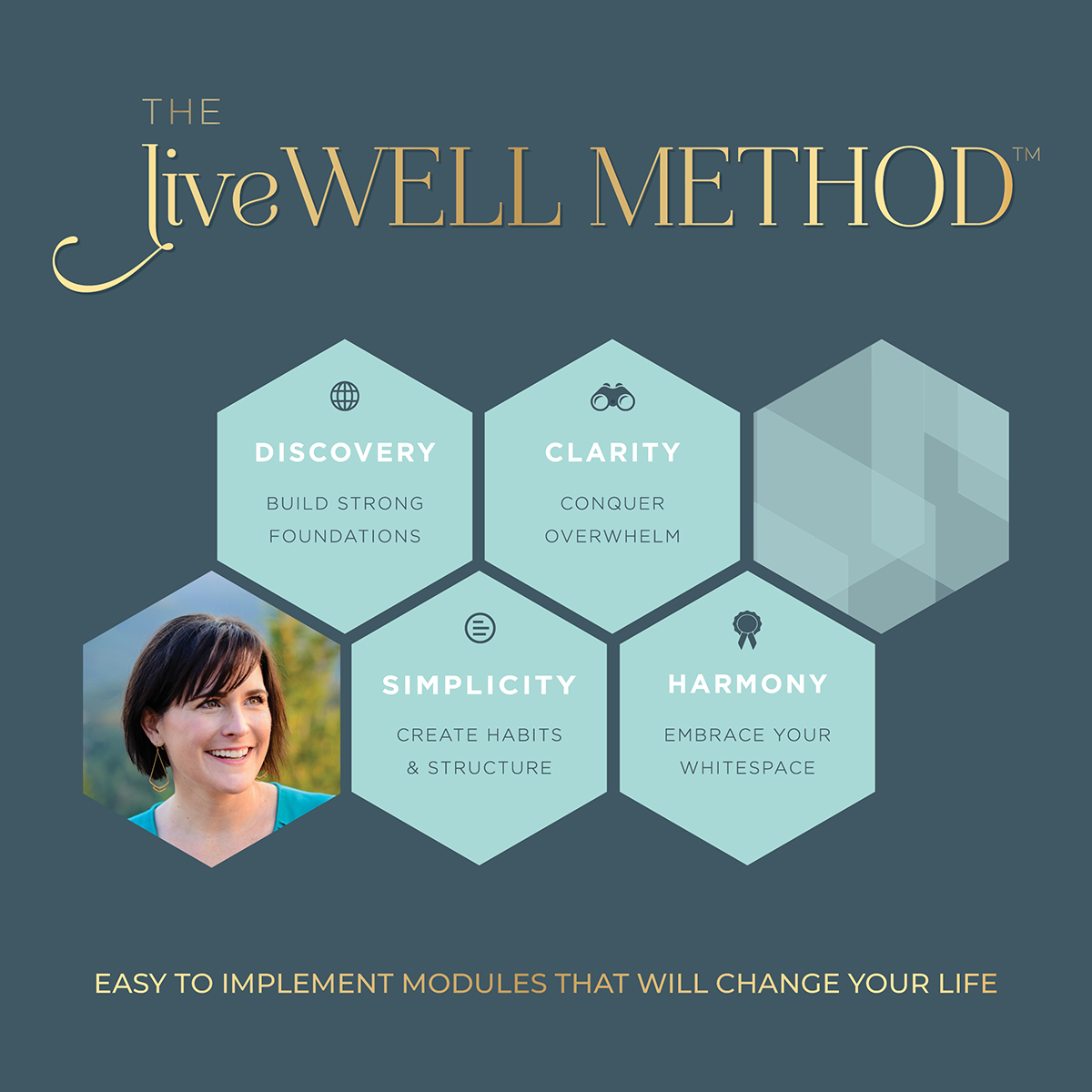 Frequently Asked Questions
Will the North Star course work for me?
I believe that productivity is personal - that's why this course was designed to work specifically FOR YOU. Whether you're a working parent, entrepreneur, young professional, stay-at-home mom, or a busy executive... together, we'll take a look at where you've been, where you're wanting to go and define what the future looks like for you. When you make the investment, the results will be amazing. I would love to be your guide in this journey to finding your North Star so that you can be happy, satisfied AND successful.
When does the course start and finish?
The course begins when you enroll! You don't have to wait for a specific open registration time - the course is evergreen so that you are able to get started whenever works best for you.
How long does it take to complete?
This is up to you and your schedule, but we typically suggest doing one lesson per day so that you complete the course in a 5 day period. We've found that some students prefer to take things slower so they let all the information and material set in - it's all up to you! The best part is, you have access for life, so you can revisit course material anytime.
How long will I have access to the course?
How does lifetime access sound? We want you to be able to revisit or re-take the course if you'd like - we know that things change, life ebbs and flows, so it's important to revisit your North Star from time to time!
Is there a payment plan?
There is not a payment plan for The North Star course at this time.
What if I'm unhappy with the course?
We would never want you to be unhappy! If you are unsatisfied with your purchase, contact us in the first 30 days and we will give you a full refund.
How is this course different from others?
The North Star course combines productivity with purpose. Without a solid foundation of understanding who you are and what you want, you might feel like you're spinning in circles, simply going nowhere. This course is adaptable to your lifestyle and needs. Unlike other productivity courses that force strategies and hacks into your life, we will instead design your ideal day, discover what is truly important to you and create mission and vision statements that will propel you forward.
What will I gain after completing the course?
After completing the North Star course, you'll have a clear picture of your personal priorities, your mission statement, vision statement and core values - all driving you toward the direction you want to go.